Kun jij je die nerveuze blik in je achteruitkijkspiegel herinneren, wetende dat je te snel reed en een flitskast je op het spoor was? Wel, we hebben nieuws voor je! Vanaf volgend jaar wordt het nog spannender op de weg, want de politie heeft een nieuw wapen in handen om appende bestuurders genadeloos op de bon te slingeren. Een slimme camera die door je voorruit 'kijkt' en zonder pardon je telefoon in de gaten houdt!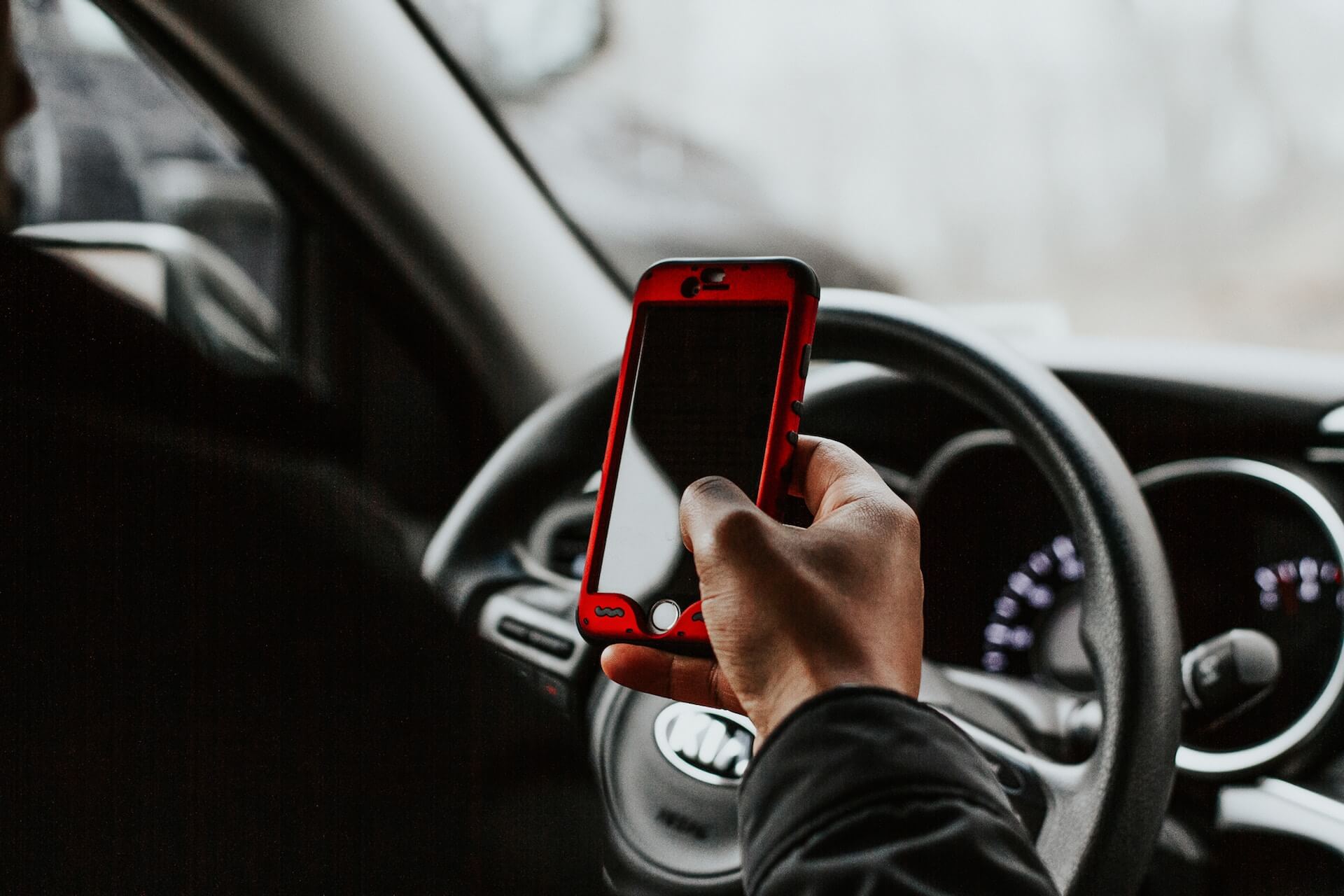 Deze futuristische camera's worden verspreid door het hele land geplaatst en zijn behoorlijk verplaatsbaar. Ze zijn geprogrammeerd met slimme software waardoor ze autonoom kunnen functioneren, 24 uur per dag en wekenlang achter elkaar. Geen agenten meer nodig! Als jij je telefoon vasthoudt terwijl je rijdt, maakt het systeem meteen een foto van je overtreding en stuurt die door naar het Centraal Justitieel Incasso Bureau (CJIB). Daar gaat een medewerker het bewijsmateriaal nauwkeurig bekijken en voor je het weet, ontvang je een dikke boete van 380 euro in je brievenbus. Au!
Slimme camera pakt 95%! van de overtreders
Gelukkig hoef je je geen zorgen te maken als je van een heerlijke koffie aan het nippen bent terwijl je achter het stuur zit. De camera is uiterst slim en kan onderscheid maken tussen een mobiele telefoon en een koffiekopje. Dus geen paniek, je wordt niet gestraft voor het genieten van je ochtendbrouwsel!
De resultaten van een eerdere proef waren verbluffend en meer dan 95 procent van de overtreders werd gepakt. Deze camera's zijn echt geen grap! Ze zijn zo nauwkeurig afgesteld dat ze scherp naar beneden kunnen filmen via de voorruit, zonder je gezicht of zelfs je passagiers in beeld te brengen. Privacy blijft dus gewaarborgd.
We weten allemaal dat onze telefoons soms een onweerstaanbare aantrekkingskracht hebben, maar in de auto is het echt belangrijk om de verleiding te weerstaan. En dat niet alleen omdat je anders een boete riskeert, maar vooral omdat afleiding door mobiele telefoons een van de drie belangrijkste oorzaken is van dodelijke verkeersongevallen. Veilig rijden is dus niet alleen goed voor je portemonnee, maar ook voor jou en je medeweggebruikers.
Gebruik in de auto een telefoonhouder voor je telefoon
Om te voorkomen dat je in de klauwen van deze slimme camera's belandt, hebben we een geweldige tip voor je: gebruik een telefoonhouder! Zo kun je je telefoon veilig en handsfree gebruiken, bijvoorbeeld voor navigatie of het luisteren naar je favoriete tunes. Telefoonhouders zijn er in allerlei soorten en maten, en ze zijn een geweldige aanvulling op je auto-accessoires.
Maar, let op! Zelfs als je een telefoonhouder hebt, betekent dat niet dat je je telefoon onbeperkt kunt gebruiken. Regel nummer één is nog steeds om je ogen op de weg te houden en je handen aan het stuur. Doe je dat niet, dan kan deze camera met een scherp oog je toch nog in de kraag grijpen!
Laten we dus allemaal verstandig zijn en onze ogen op de weg houden. Want laten we eerlijk zijn, niemand wil die torenhoge boete betalen of erger nog, betrokken raken bij een verschrikkelijk ongeval. Voorkomen is beter dan genezen, en in dit geval is dat letterlijk waar!
Dus, onthoud: verleiding ligt op de loer, maar met een telefoonhouder en je aandacht op de weg, kun je deze slimme camera's te slim af zijn. Veiligheid staat voorop, en laten we eerlijk zijn, die selfie achter het stuur kan echt wel even wachten. Blijf alert, blijf veilig en geniet van een zorgeloze rit op de weg!